Welcome to the Ram Clan Members Information Page
Below is personal information about some of us. We ask that you do not give this web address to ANYONE other than current members. If you want to be on here send email to mailto:tfl3436@montana.com
E-mail and ICQ #s of all members are here
---
Wargod(Sonny)

Wash DC
32
male, single,
Self Employed (Marketing)
 Interests Sports Fan, Chargers Football and LA Laker B-Ball, Into Military History
Documentaries, Science Fiction (Star Trek , Star Wars), Sport and real time
strat games are my favorite. Expert Backgammon and Spades player. Camping,
Travel and Women, Theatre
 Favorite Movies, Music: All the movies this summer we unimpressive so I have to go back a little
bit. God Father 1 and 2, Goodwill Hunting, Heat
 Been playing War2 online: for 7 months
 Other Info: no comment ;o)

Back to Top
---

AGE:  38

I've lived in Austin, TX for 15 years.

I've been married for 10 years to the same fantastic gal.  My wife and Rapier's
wife are sisters.  I'm Hamar's younger brother.  My daughter is 2-1/2 yrs and
my son is 5 months old.

I've been working for Hewlett-Packard for 15 years.  I graduated from Texas A&M
University in 1984 with a BSEET degree.

I've been playing Warcraft II online for about 2 years.  I started with the
original shareware version of Warcraft and then migrated to Warcraft II.  Once
there, I convinced my older brother, Hamar, and my brother-in-law, Rapier, to
purchase the game.  We used to play against each other utilizing a serial cable
to play head-to-head when one of us would visit the other.

Hobbies:  Playing with my kids, Playing Warcraft II, Researching my
genealogical roots, Raising Japanese Koi, Planning for early retirement.

If I ever win the Texas Lottery, I'll fly all the RAMs to Las Vegas for a
get-together.

You can visit my family web page at:


http://www.ccsi.com/~sgray/austin.pond.society/family.html

---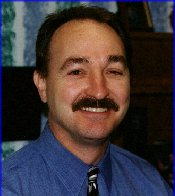 age 41
Married 17 years to same wonderful woman (who still puts up
          with me for some reason)
son age11 daughter age 6
Older brother of RAM_OVERLORD
Born and raised in TEXAS
Current residence Houston
Active in Methodist Church as one of the church leaders,
         current position - responsible for hiring all church staff
Have been an active cub scout leader for past 5 years, cub master,
           60 boys in pack  (Best known as THE FIRE MASTER and
           THE KNOT Master)
Read fantasy fiction - LORD OF THE RINGS  and Dragon Lance
            series, and Forgotten Realms series  ( ever Heard of Drizzt
             Do'Urden?)
Computer Games - first game bought was MYST with new computer -
             stayed up all week to beat that game  excellent.  Got Riven
             last Dec.  even better.  Started War2 from advise of Overlord
             about 2 years ago ,  thought I was good until started playing
             others 1x1 over internet.
             Met WARGOD at AOL's Engage and he asked me to join
             RAM as an original member.  I like beating old Engage
             members now at Zone who used to be the best at Engage
Woody Allen once said - he did not want to be in a club that would
              have him as a member.
I am PROUD to be associated with all RAM members.  Thank you for
              all your help for this "old man".
Famous line from a song  (what song is it?)
    Don't ask me bout the shape I'm in...
    I can't sing, I ain't pretty and my legs are thin....
    Don't ask me what I think of you....
    I might not give the answer that you want me to.
Song#2
    When I walk down the street,
    Kings and Queens step aside,
    All the ladies I meet,
    I keep them, satisfied.....
Trivia:  1.  Skipper's name on Gilligan's Island? yes he has a full name
Currently in the prime earning years of life ( 40-55...so they say)   I am
starting to take more time off work and enjoy my family life.  I spent most
of first 15 years working all the time.

Treasure your family and your health!!!!!!!!!
PLAY ON,
HAMAR
---

  Spencer   foster
  Ft. Collins
  age   29
  male
  Single
  Occupation:  hope to be doing missionary work by dec. this year
  Interests:  wrestling, rock climbing, skiing, strategy games.
  Favorite movies, music etc. gospel, alternative, classic rock and 
   classical music.  full metal jacket, the princess bride and I'm gonna get 
   you sucka movies.
  Playing wc2 online:  bout 2 years
  Other info: I'm a Christian/preacher.  served in the USMC 1990-1998

---
Adolfo Cancino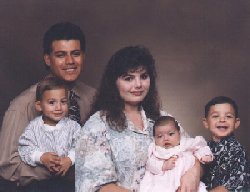 ---

This is near my house.
Brian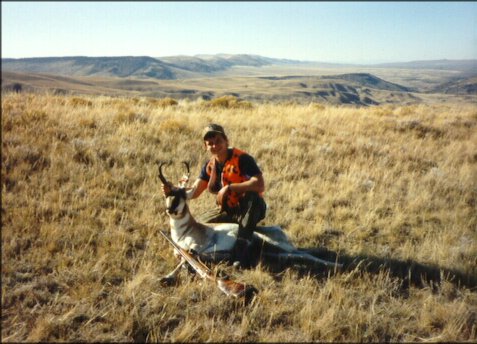 Trout Creek,MT
30
male married, 3 yr. old boy, 1 1/2 year old boy
Occupation:Former wildland firefighter of 10 years,currently I create WebPages and do some minor computer assistance work, sub-teacher,working on my Microsoft Certified Systems Engineer-certification
Interests: My Christian Faith, My Family, and Friends, Hunting(Elk, Deer, Ducks), Fishing(Bass, Pike, used to fish for trout), Hiking, Boating, Football!!!, like pros...Love College---Favorite team The University of Montana Grizzlies., also college basketball. some computer games though I am uncertain if there are games other than War2. Sega college football, N64 Madden football. Homebrewing beer.Music, and Movies
Movies: A River Runs Through It(my hometown of 27 years), Lonesome Dove, Forest Gump, Saving Private Ryan, Good Will Hunting, Braveheart(NEVER QUIT!!!),Dances w/wolves,Vision Quest, The Cowboys,
Music:Collective Soul, Live, Matchbox 20, Jars of Clay, VAN HALEN, George Strait, Classical, and anything else that sounds good
about 2 years of War2 exp.
Other Info:I am glad to be in a clan with members that I respect for more than their playing.
---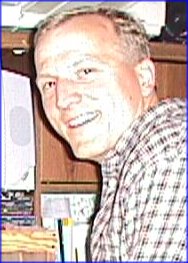 Sluffmeister aka. "Sluff"
My name originated on the zone when I first played Hearts online a few years ago.
Minnetonka, Minnesota
born November 1960 (you do the math)
Married with a 4 year old daughter and 2 year old son.
Occupation: Elementary computer/technology teacher for the Minneapolis Public Schools
Interests: Family, computers, real time games, chess, golf, cards/poker, driving my Polaris 400 ATV when I have time,....Sports in general. Go Vikes!
Movies: Platoon, Saving Private Ryan, Schindler's List, Animal House, Caddy Shack, many others
Music: Mostly pop and classic rock
Other info: Been gaming with RAM at the zone since August of '98. Not the best player in the clan, but always willing to take a sword for my teammates.
---
Tru

i live in st.marys county in maryland
maleoccupied,

18 name:

john herbert

work at riteaid

interest: playing war2 drinking smoking up and all other types of ill

music: i like almost all music except blue grass reminds me of inbreading:(~

been playing war2 since peuberty

favorite qoute: [not worthy of RAM Page]

other games:war2 q2 sc sc/bw panzer commander team apache trophy bass:( big game hunter:(~

accomplishments in war2: 3 time #1 on heat singles #1 on zone singles a couple times :)~ lost count, #3 kali singles, #1 2 times on heat team ladder #1 a couple times on zone team ladder , #2 on kali team ladder, #6 on team battlenet ladder, #6 on bnet ladder in the 2nd day!!!! of 2nd season people who made me what i am today in war2: AmishGangsta blizzard DethWLkr@DT DethWave@DT AcidGangsta and more but forgot them:(
---
Anvil
Name: Ben.... Age:30
Marital status:Married to a beautiful wife who is 8 years older than me whoo hoo gotta love older women and two wonderful kids ..a daughter that is 8 and a son that is 15 months old
Favorite Movies: Platoon, Predator,Terminator,Conan movies,The Hobbit,Lord of the Rings,Star Wars Trilogy, Saving Pvt. Ryan, 8mm, and many others i cannot think of right now Fav books: The Silmarillion,The Hobbit, The Lord of the Rings trilogy, anything by Fred Saberhagen, Larry Niven and Jerry Pournelle, also all of the other books that J.R.R. Tolkien wrote.
Favorite quote from Shakespeare: Cry havoc and let slip the dogs of war!!!
Musical tastes: Techno, Industrial, Underground sounds..Bands I like...Dead Kennedys,Danzig,Dead Milkmen,Ministry...also all other forms Classical..etc...
Job status: I work for a testing lab that tests soil, concrete,asphalt,and structural steel.....
Favorite Games: War2,Gettysburg(I rule),Diablo,Diablo2(when it comes out),Starfleet Command, Shivers,Myst,Riven, Amerzone,M1Tank Platoon2,MythII Soulblighter, and my list would be incomplete if i did not put down the old stand-by Battle Chess...
Well thats about it...I reside In the Great state Of Mississippi"Land of the casinos..and hardly any material on the Bikinis!"

---
HAMAR
OVERLORD
WARGOD
RAPIER
DAWN
BREAKER
GRIZ
TUF
BLADE
SLUFF
SHAKLE
LICH
WOLVERINE
MYSTIC

10251828
11544752
17098850
12109548
none
10368533
5794519
7525316
615166
3707778
11291090
19106881
none
29451894
Goto main RAM Clan Page
Again, Please don't give out the URL of the current page to non-members
---
Created By Brian Lawrence
Copyright © 2000[Brian Lawrence, INC]. All rights reserved.
Revised: Feb. 25, 2000.